Growth Potential?
Financial goals are an obvious metric for any legal firm, however, focussing only on month-by-month targets is a huge mistake that could be killing your firm's future performance and growth potential.
As a senior leader in the legal industry, your focus is most likely on increasing profit margins, avoiding hassles, reducing the day-to-day management of others, and wishing everyone else could just get on with the job without constantly needing your attention.
Meanwhile, firms focusing on the business of law, with a stronger focus on leadership and development, are proactive in delivering excellence and creating an incredible opportunity for exponential business growth and success.
Our focus today needs to broaden to guarantee future performance, and performance objectives need to include non-financials. We need to create a link between performance and productivity, instead of only regarding profit as performance.
Top Legal firms need to understand the link between performance and productivity to ensure their ongoing success.
In a firm focused on the business of law, the law is no longer the focal point, people are.
It's time to shift your focus
Creating effective leadership and management capabilities has never been more important than it is right now..
If you want to fully realise your firm's growth and success potential then investing in your people should be your #1 priority.
Leadership is instrumental in formulating value, vision and direction – it's main focus is developing the organisation
Management sets goals and objectives and ensures vision turns into success – it's main focus is developing efficient ways to achieve organisational success
To be successful, an organisation requires leadership and management balance in responsibilities and time (partnership). To make this incredibly important transition you will need to;
Understand the purpose of leadership
Understand what makes someone a leader
Get insight into the different roles leaders play
Understand technical leadership and business leadership
Discuss leadership in a partner-structure
The function of leadership is to instil self-leadership in everyone, to achieve collective growth.
Leadership
To be a leader you need to understand and lead yourself, you need to be self-aware in your environment.
Meet Christian
Hi, My name is Christian van den Bosch. I have over 30 years of experience in providing leadership coaching and consultancy services to the military and corporate sectors. I specialise in helping build high-performance leadership management teams for legal firms that are ready to commit to investing in growth and success via the professional development of their leadership and management teams.
After working with me you will;
Affect proactive and supported organisational change in people and leadership.

Positively impact culture and workplace performance.

Build actionable pathways from strategy to accomplishments, with clearly defined milestones, roles and responsibilities.

Create your leadership and personal brand aligned with your organisational brand, to enable leaders to lead more efficiently.

Realise your full personal and business potential to maximise your leadership effectiveness.

Enhance the performance, commitment and involvement of your people.

Learn to give and build trust and rapport more quickly and sustainably.

Understand and own problems, create new opportunities and replicate the process to others in your organisation.

Plan and make decisions correctly, to get the right results.

Make innovation an integral part of your daily business.
Understand. Own. Replicate.
Why Work With Me?
My biggest point of difference
As an independent consultant, my unique personal qualities and life experiences are my main point of difference. I do not try to teach people a new way of doing things or how to apply new methods, but help them work with what they already have. I will show you how to shift from technical delivery to business leadership so you can spend less time at work without impacting profit and still get the job done.
This includes a strong commitment to learn and understand people and processes, an ability to genuinely connect and engage, loads of experience, abundant theoretical knowledge and a passion to help find new solutions to enhance business and people performance.
In my book 'The Privilege of Leadership' you will discover my unique perspective on leadership and how this has developed over three decades from a black and white emerging leader to a colourful leadership coach. This book is full of important distinctions and simple solutions that will help you to fully understand, own and replicate your own leadership style.
What My Clients Say
Some kind words from my respected clients
No longer will your leaders;
hide behind higher level

blame staff for poor performance

ignore advice

act in a way that may jeopardise their credibility
Together we will build leaders who;
are confident in themselves

are decisive and take ownership of their decisions

take full accountability for team performance and culture

communicate clearly and concisely

set their team up for success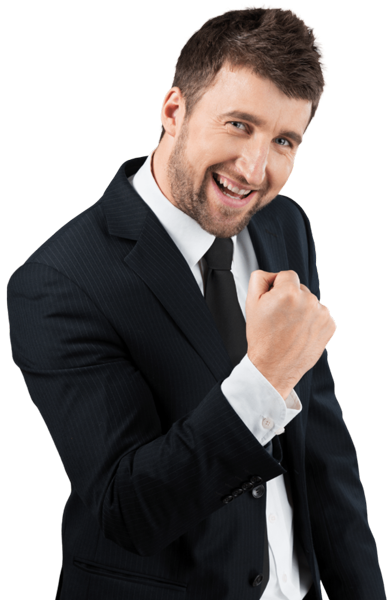 Get the results you are looking for
We will help create leaders who;
align with the values and ambitions of the organisation in which they lead

know which leadership roles suit them best

know which leadership roles are challenging for them

ensure they have situational awareness

understand how they can add value to your people
Unlock the full potential of your people and watch profits soar.
There's no time like the present
Let's Talk
There's no time like the present to start a new conversation about how to manage the next phase of growth and success for your business. It's a fact that the further away we get from this point the less likely you are to take positive action and get the results you REALLY want for your business. So the best thing to do is to start that conversation right NOW!
Like most professional one-on-one consultants, I am limited by the number of hours in the day. I don't employ underlings to provide my services, nor do I offer generic pre-recorded webinar sessions that are sold to the masses. Everything I do is tailored to the unique needs of your business and its people.
Reach out and book a time with me to avoid missing out. That way we can work out a plan that specifically suits your needs and I can make sure I am available to deliver exactly what you need and when you need it.
Increase profit margins

Avoid hassles

Reduce the day-to-day management of others

Know that your team can get on with the job without constantly needing your attention.

Deliver excellence

Create an incredible opportunity for exponential business growth and success.

Create a link between performance and productivity, instead of only regarding profit as performance.